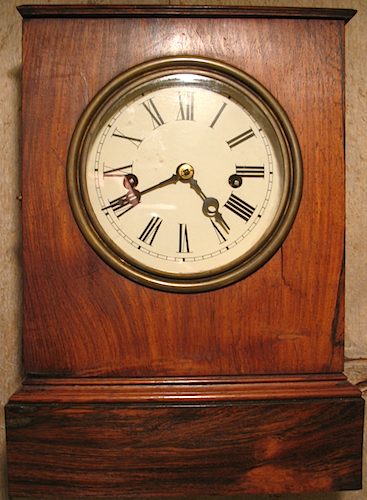 This clock, the Union model, can be found in the 1852 Jerome & Co. catalog. "Jerome & Co." in this case refers to the overseas marketing firm. The catalog introduction offers a hint of this, in referring to "distant friends" and "purchasers for foreign markets." The version of the Union shown in the 1853 catalog has the outer portion of the door framed in a raised flat molding. My clock, as with the one in the 1852 catalog, lacks this raised molding. The case is rosewood; it was also offered in mahogany. In 1853, you could also get it in black walnut.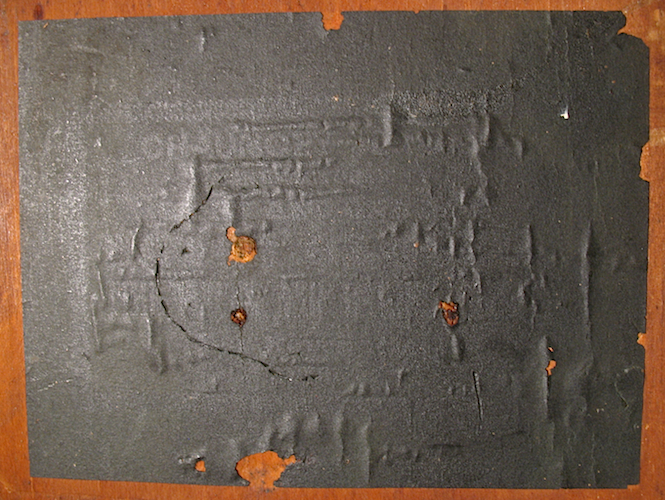 The label was probably originally blue, but it has darkened almost to black.  In a raking light, you can clearly make out "CHAUNCEY" but not much else.  For an example of what is probably the same label see one of my octagon gallery clocks.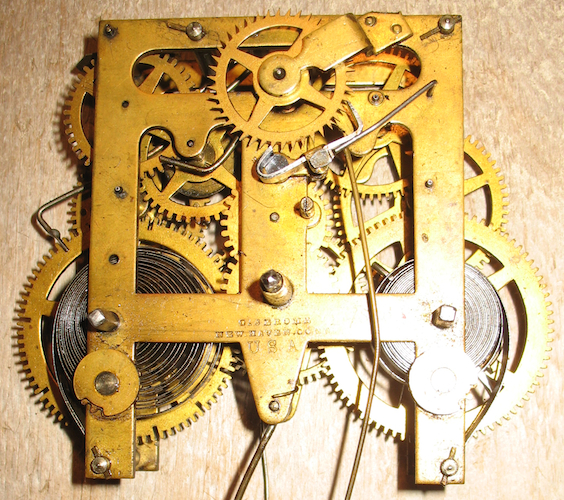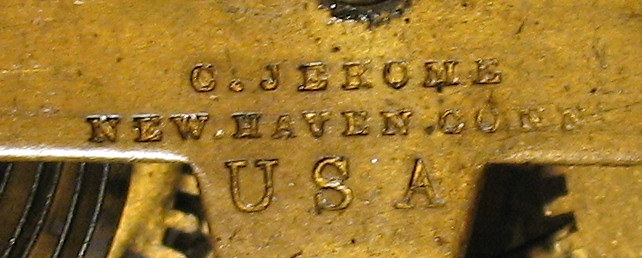 The movement is a 30-hr, spring-driven, time & strike, with the maker's stamp stating "C. JEROME/NEW HAVEN CONN/USA." This movement may have been made by A.S. Platt & Co. I've discussed the similarities between Jerome and A.S. Platt & Co. movements in my posts for the Waterbury clock with the Jerome patent case and a Jerome steeple.  Another Jerome steeple has what I believe is a Platt 8-day movement.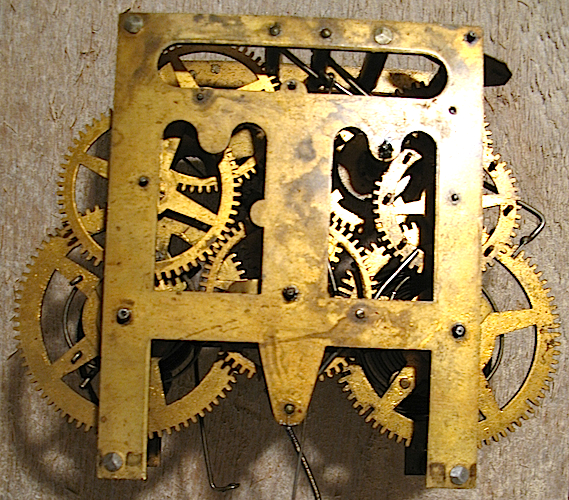 Rear view of movement.