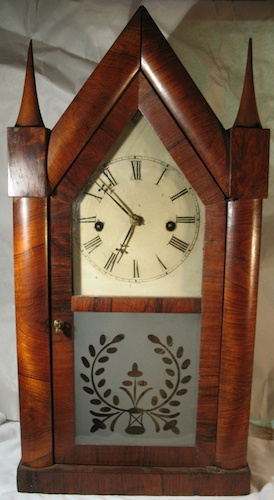 This steeple clock has a 30-hr movement that bears some resemblance to movements made by A.S. Platt & Co. (1849-56), although it is unclear whether the movement was made by Platt or Jerome.  The dial and hands are original, and the etched tablet is believed to be as well.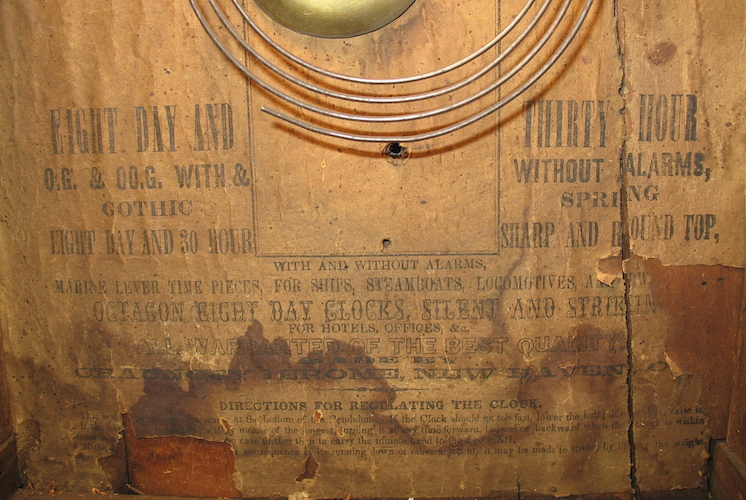 Label of Chauncey Jerome, advertising many of the products of the company.  Particularly amusing is the line stating, "FOR HOTELS, OFFICES, &c."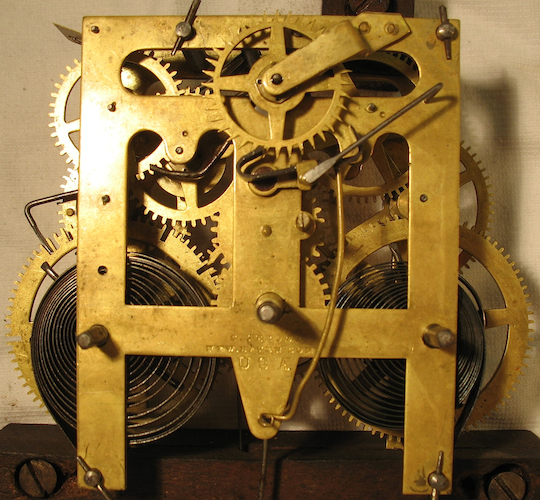 30-hr movement (front).  Among the features similar to those found on Platt & Co. movements are the front and back plates and the escape wheel bridge (see the movement in the Waterbury clock for comparison).  The escape wheel bridge is particularly noteworthy and perhaps points to Platt as the origin, because Jerome used a distinctive design for the vast majority of his movements.  If Jerome made this movement, why didn't he stick with his standard bridge?  Despite the similarities, the gear layouts are different between the Jerome and Platt movements.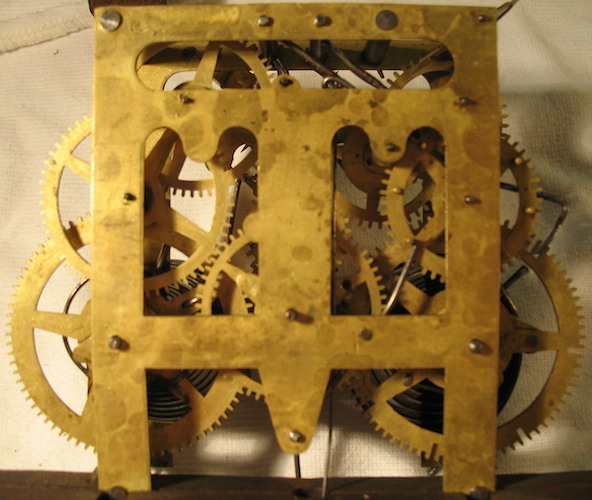 30-hr movement (back)
Maker's stamp "C. JEROME/ NEW.HAVEN CONN/USA".  Note that this is a different stamp from the one that appears in weight-driven clocks, which identify the maker as "CHAUNCEY JEROME".