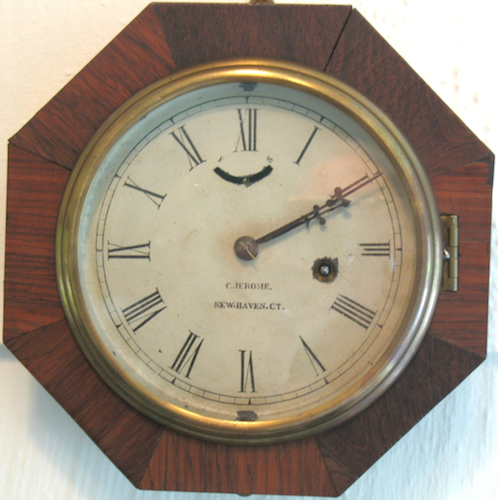 This Chauncey Jerome 30-hr marine octagon gallery was likely made around 1850-1852. The dial measures 6 inches and the rosewood case 8-1/4 inches (side-to-side) or 9 inches (point-to-point).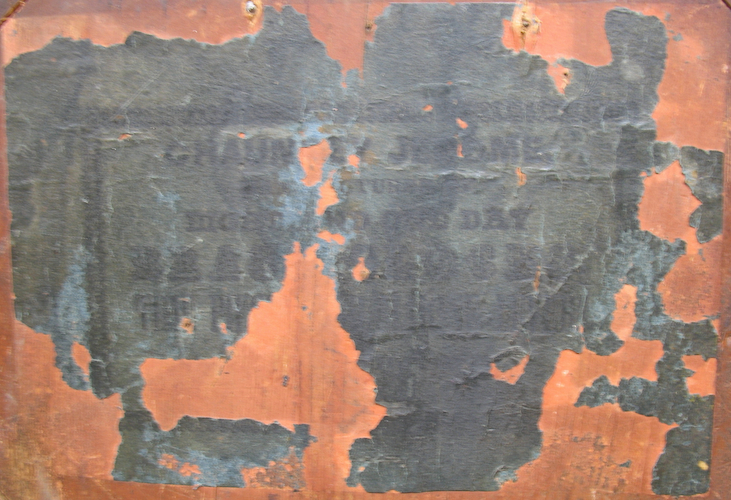 Label identifying Chauncey Jerome as the maker.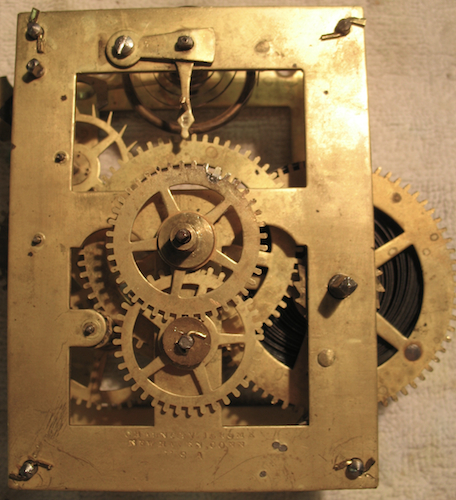 Front view of movement likely made by Hendrick, Barnes and Co. (1848-51) or Hendrick, Hubbell and Co. (1851-55).  According to Richard Hubble in the Nov/Dec 2013 Watch & Clock Bulletin, this may be the earliest of the Hendrick, Barnes/Hubbell movements used by Jerome.  The early features on this movement are the adjustable steel "bushings" for the verge and balance wheel and a keyhole-shaped brass mount for the front plate that holds the fast/slow lever.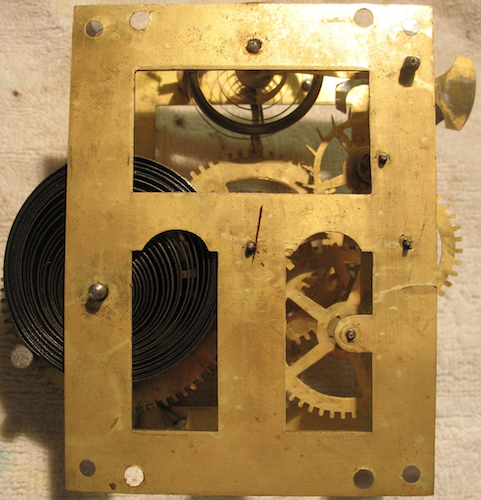 Rear view of movement.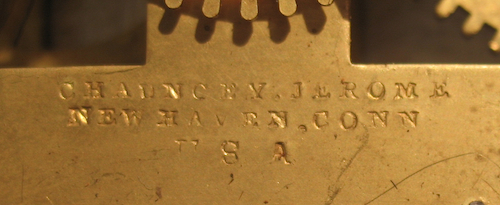 Maker's stamp showing "CHAUNCEY JEROME/NEW HAVEN, CONN/USA".