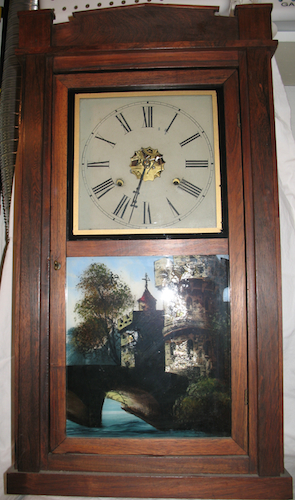 Patent case designed by Chauncey Jerome, for which design patent #883 (see patent drawing below) was issued April 14, 1857.  This case style was also used with 30-hr spring-driven movements (see the Waterbury example) and 8-day weight-driven movements.  According to Chris Bailey, examples of Jerome patent cases have been found with labels of Chauncey Jerome, William L. Gilbert & Co, Chauncey Jerome for Benedict & Burnham, and the Waterbury Clock Co.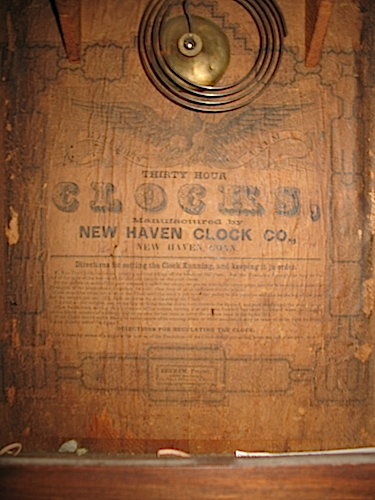 This clock was likely made shortly before the start of the Civil War, perhaps accounting for the prominent American eagle.  Although American eagles were a common device on clock labels, they were not typically used in labels in New Haven Clock Co weight-driven clocks.
Printer's line reads "BENHAM, Printer,/Glebe Building/Cor. Church & Chapel sts., N. Haven."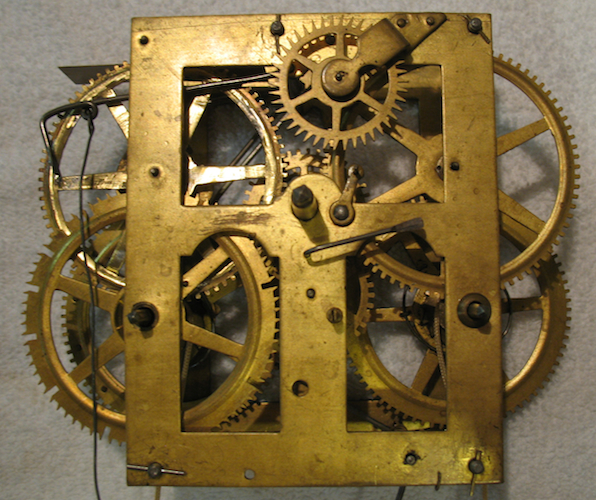 Type 1.314 30-hr movement (front)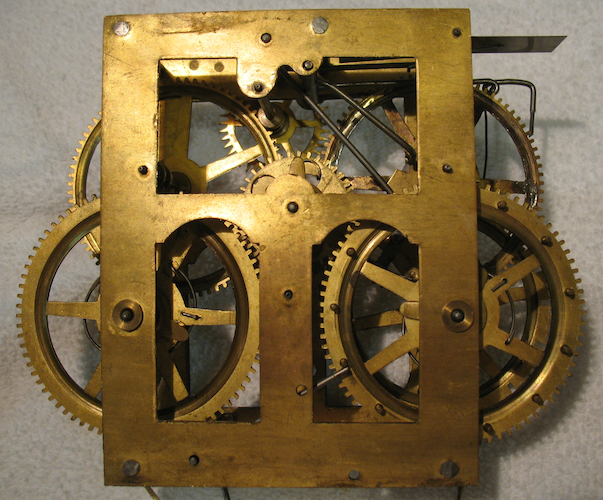 Type 1.314 30-hr movement (back)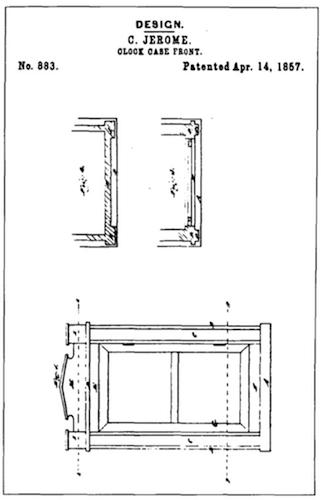 The only design patent issued to Chauncey Jerome (#883, April 14, 1857) was issued when he worked briefly for the Waterbury Clock Co. after the bankruptcy of the Jerome Manufacturing Co.  This style case was made in sizes for 8-day and 30-hr weight-driven clocks, as well as 30-hr spring-driven clocks.