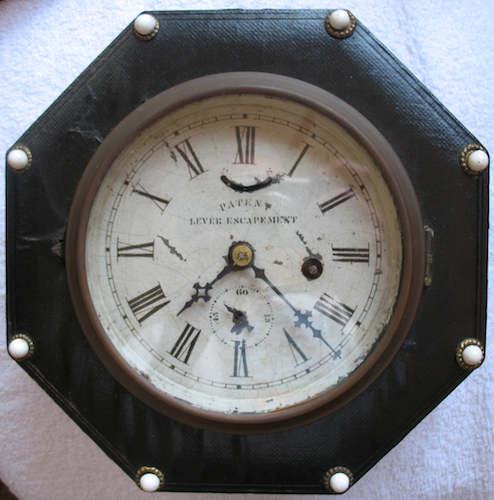 30-hr octagon marine timepiece with faux shagreen (sharkskin) case.  These clocks often had brass filigree around the front of the case, but this one does not seem to have ever had it.  The dial is 6 inches in diameter, and the case dimension (side-to-side, not point-to-point) is 9 inches.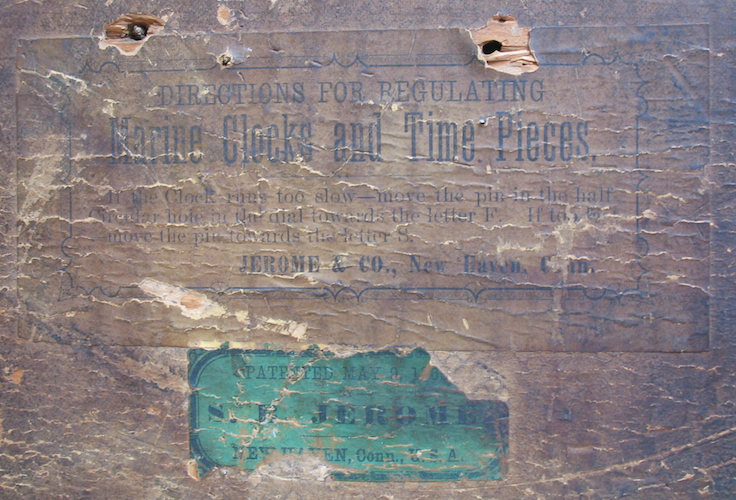 Two labels are often found on these octagon clocks:  one with operating instructions from "Jerome & Co" of New Haven; the second the label of S. B. Jerome along with a patent date.  Samuel Bryan Jerome was one of Chauncey's sons and a principal in the company, Jerome & Co.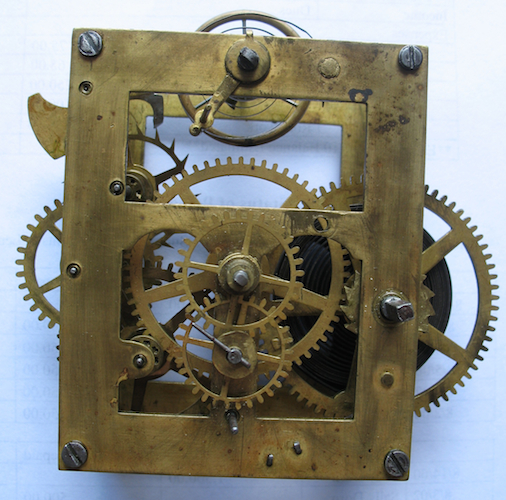 30-hr balance wheel ("marine") movement (front) by Laporte Hubbell.  Compare this to the earlier Barnes/Hubbell movement that has two steel, threaded "bushings" to adjust the verge and balance wheel.  This later version only has the steel bushings for the balance wheel.  Also note that this movement uses machine screws, instead of pins, to secure the plates.  Not surprisingly, the more "evolved" a movement is, the less brass is used in its manufacture.  The Barnes/Hubbell movement has much more substantial wheels.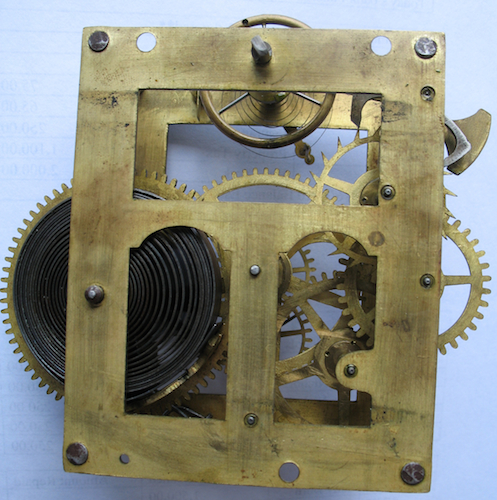 30-hr movement (back)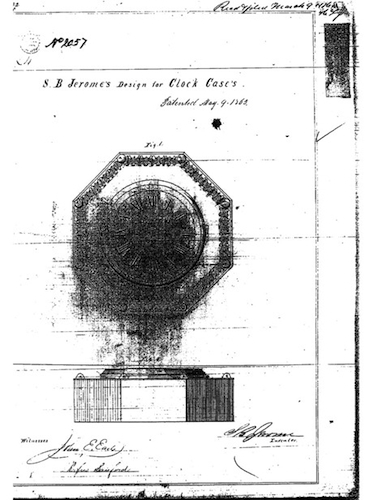 Design patent 2057, May 9, 1865.