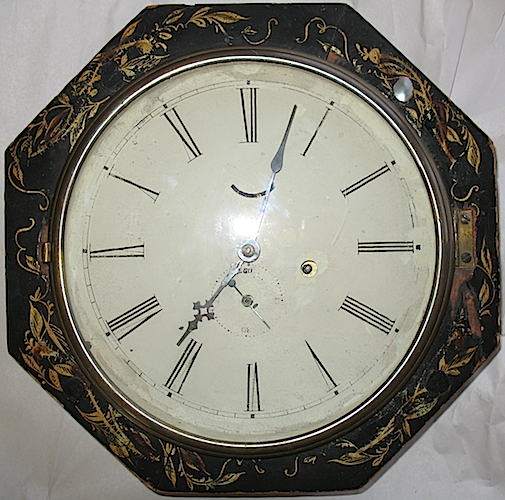 This Chauncey Jerome octagon with 30-hr marine lever movement was likely made around 1850-1855.  The hands are mismatched, and I'm uncertain which is original.  Three of the mother-of-pearl flakes on the case have not survived.  The glare on the glass (sorry!) is hiding the "C. JEROME" maker's mark on the dial (see below).  The dial measures 8 inches and the case 11 inches (side-to-side).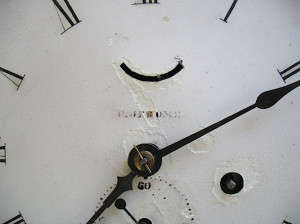 The "C. JEROME" maker's mark on the dial has been touched up at some point, as have other areas where paint flaked off.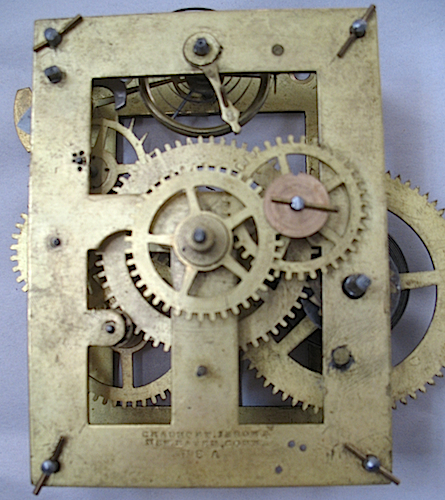 Front view of movement, which is likely the product of Hendrick, Barnes and Co. (1848-51) or Hendrick, Hubbell and Co. (1851-55).  This is one of the early versions of the Barnes balance wheel movement, as it has steel "bushings" in the front and back plates for the verge and balance wheel pivots.  These bushings are threaded, allowing depth adjustments.  Compare this movement to a later Hubbell movement in the Jerome & Co. octagon.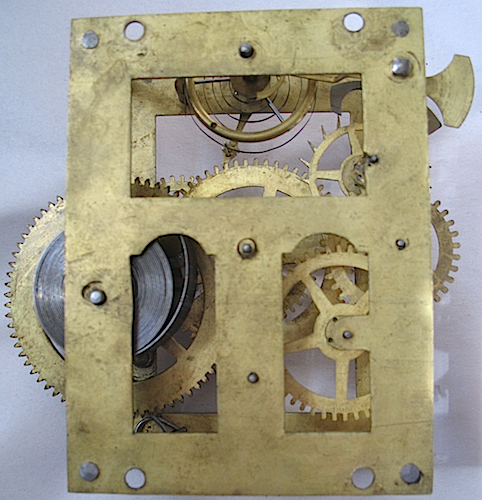 Rear view of the movement.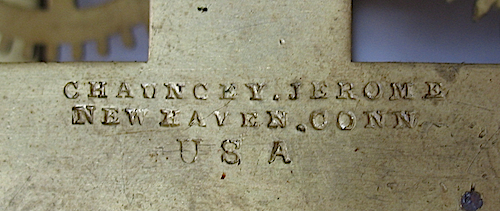 Maker's stamp on the movement.