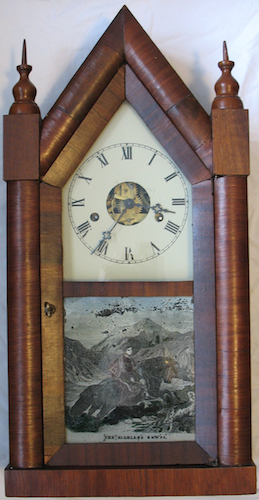 Chauncey Jerome steeple (or Sharp Gothic, as it would have been called when made) dating to 1851-1856. Like most Jerome steeples from this period, the clock is just under 20″ tall. The fancy finials are likely not original; it probably would have had cone-shaped finials. If the dial is original, it has been repainted.  The hands are replaced.  The clock has an external alarm (meaning it is not integral to the movement) that is probably original.  The dial to set the alarm is missing.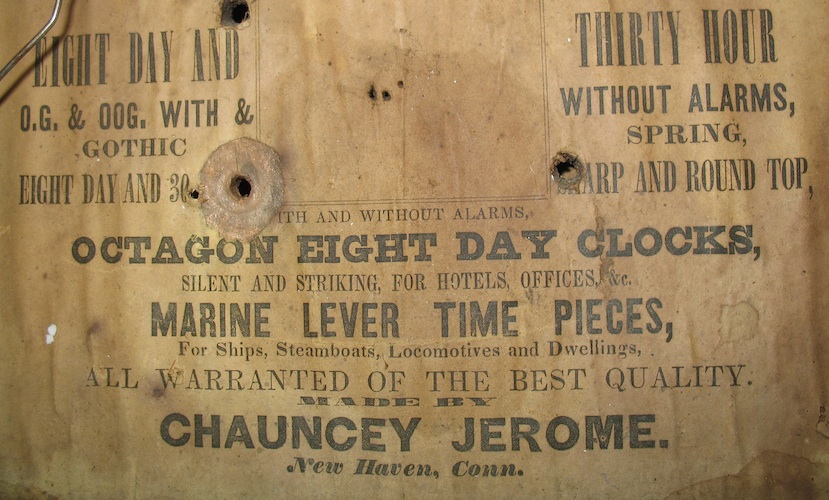 This label is commonly seen in Sharp and Round Gothic clocks.  There is no printer's line.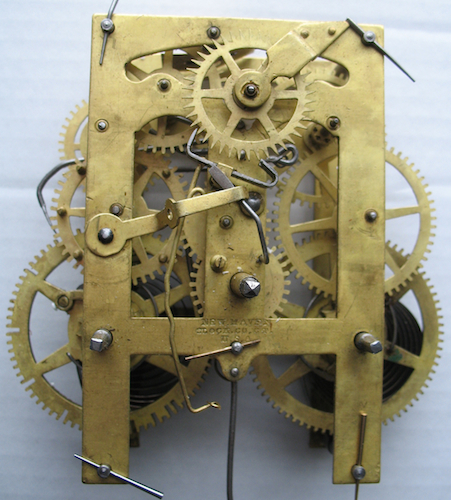 30-hr, spring-drive movement made by the New Haven Clock Co. for the Jerome Manufacturing Co. This particular movement was used for years by New Haven with little modification. The version made in the 1870s and later has a tapered escape wheel bridge, as opposed to the necked bridge found on earlier movements like this one.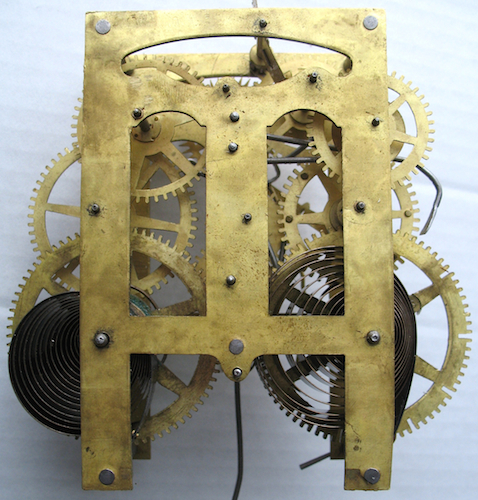 Rear view of movement.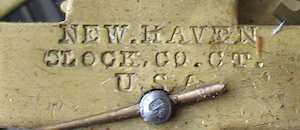 Maker's stamp stating, "NEW HAVEN/CLOCK CO. CT/USA".  This stamp is rarely seen on Jerome clocks.  The New Haven Co. was formed in 1851 by Hiram Camp, Chauncey Jerome's nephew and former factory superintendent, to make movements for Jerome.  The company was incorporated in 1853.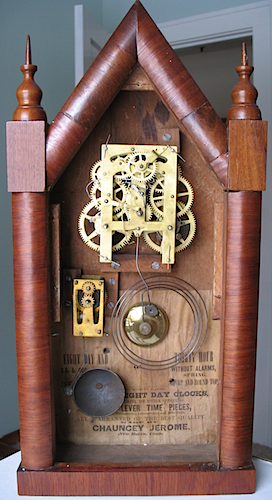 View of the interior of the clock showing the external alarm.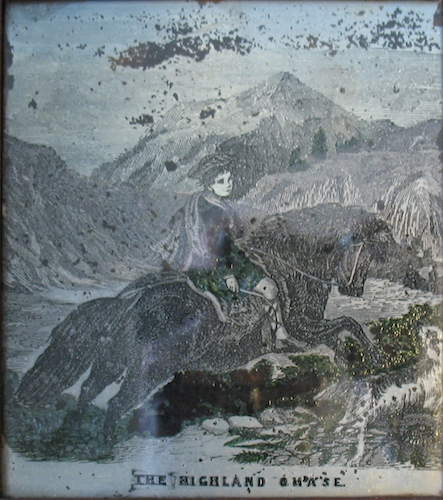 Tablet depicting "The Highland Chase".  This decalcomania tablet was based on an engraving by Thomas B. Welch (1814-1874) that was published in Graham's Magazine in 1850 (see below).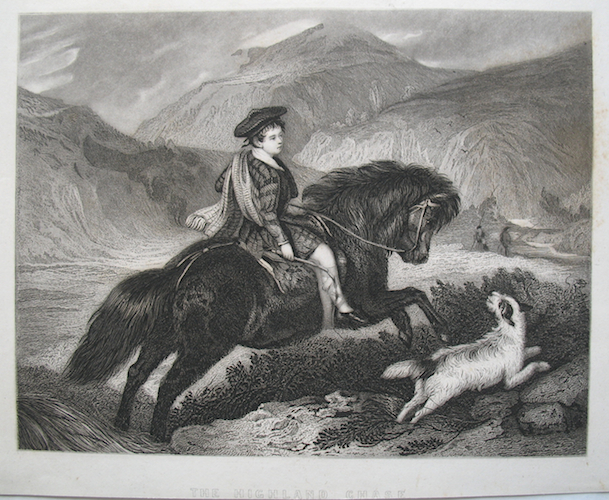 "The Highland Chase" from Graham's Magazine (1850), engraved by T. B. Welch.  This print from the magazine is now part of my collection.