Chauncey Jerome, Inc. was incorporated in 1931 and had offices at 500 Fifth Ave. in New York City.  Although the dial is marked "Chauncey Jerome," and the model is identified as the "Norwich," I believe this banjo clock is the "Whalley" model made by the New Haven Clock Co. under their Elm City line.  Tran Duy Ly shows an image from the 1929 catalog of the Whalley that appears identical to this clock.  It originally sold for $59.10. My clock was missing its chimney and finial, but these have been reproduced using the "Whalley" as a reference.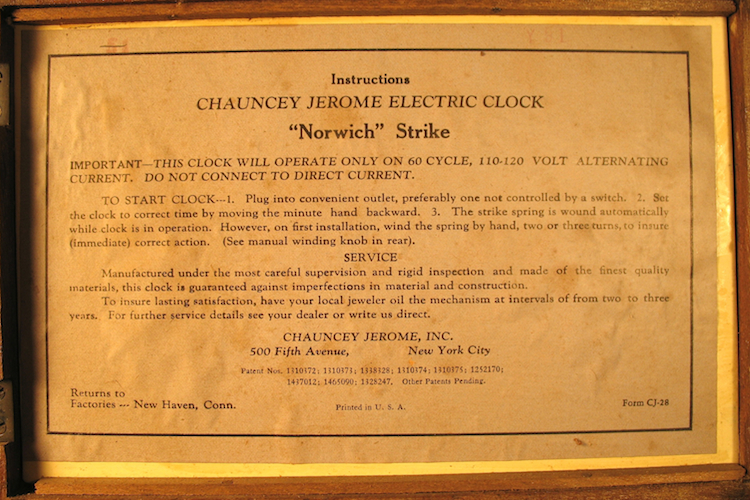 Label showing the maker's name, "CHAUNCEY JEROME, INC."  Note the instructions to send returns to their factories in New Haven, Conn.

Detail of label showing nine patents used in this clock movement.  The patents were issued from 1918 to 1922.  I will be updating this page with drawings of all of the patents, so stay tuned.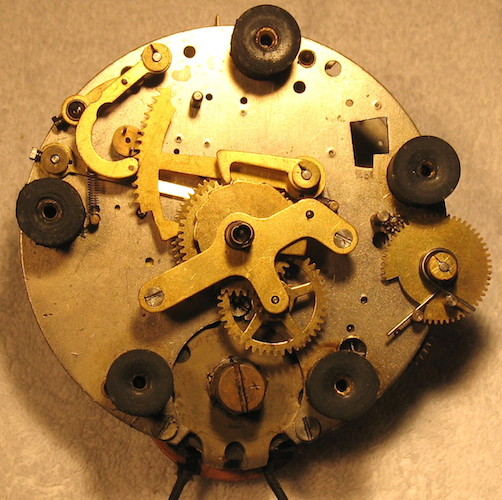 Movement (front); motor believed to have been made by Westinghouse.
Movement (rear), with auxiliary winding knob to provide initial power for strike.  Once running, the strike spring is wound automatically.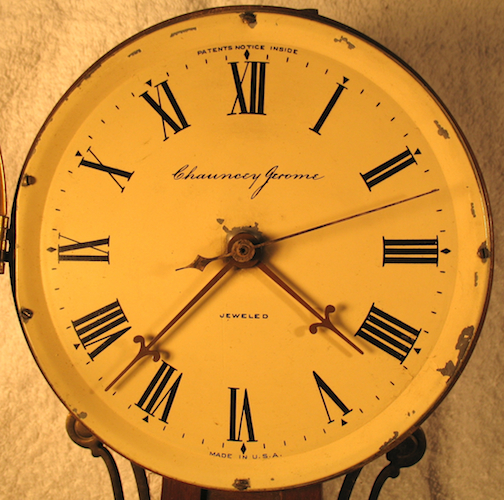 Dial showing Chauncey Jerome's florid signature.  Compare it to the signature shown in the "Home" slider window at the top of the page.  It is clearly based on Jerome's signature.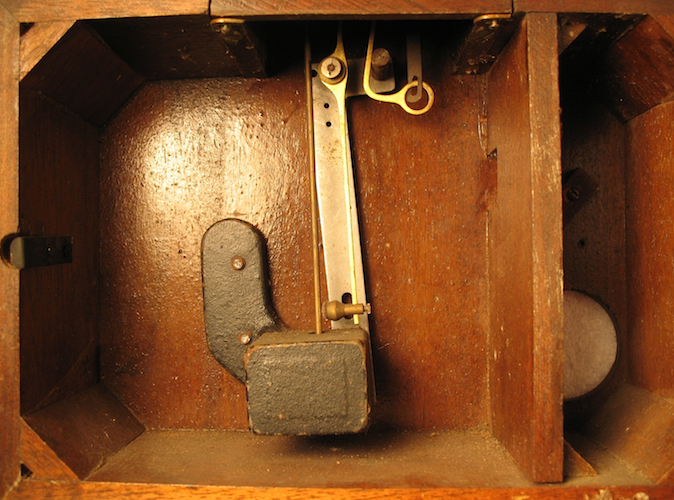 Base of banjo clock with door open, showing the strike hammer and single rod.