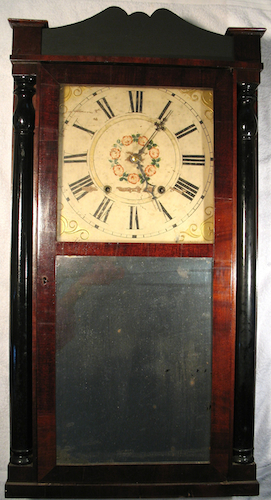 This clock dates to a very short timespan around 1834 after Jeromes & Darrow dissolved and before C&N Jerome was formed.  Unfortunately, the clock has had a rough life.  Both columns have been overpainted with a gloss black paint.  The splat is not original, and my wife and I are in the process of stenciling it.  The mirror is not original, nor are the hands.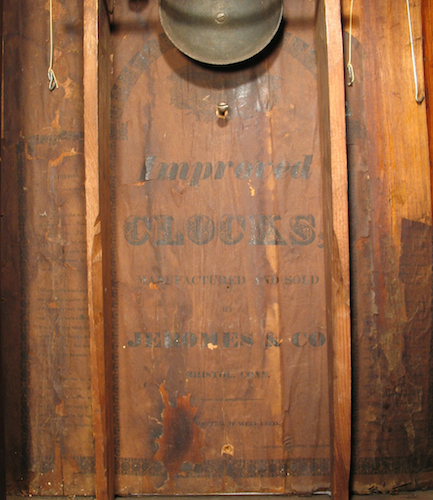 Label printed by P. Canfield, Hartford, showing the maker's name, "JEROMES & CO."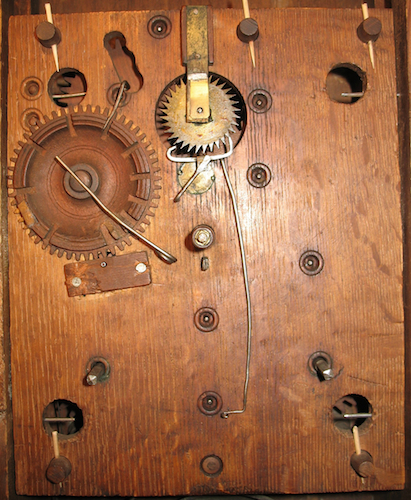 Type 5.113 30-hr movement.