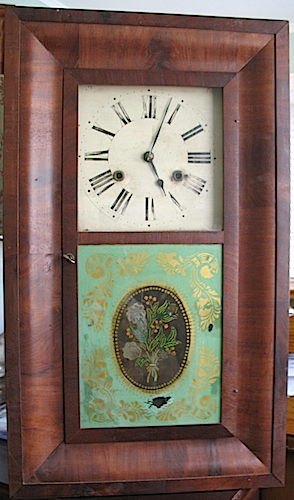 This ogee was probably made c. 1845 and features a William Fenn tablet.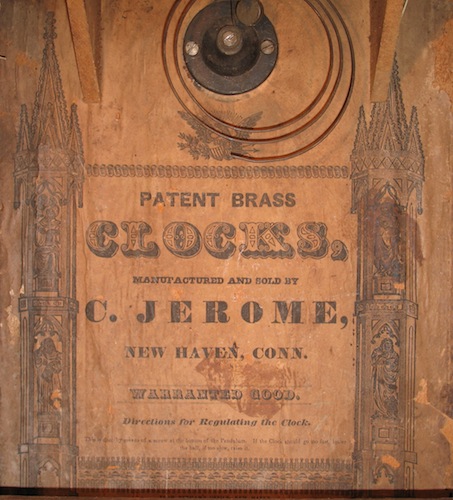 Unusual label printed by John Benham, showing the four Evangelists in niches in the architectural border.  For more on religious imagery in clock labels, please visit the research interests page.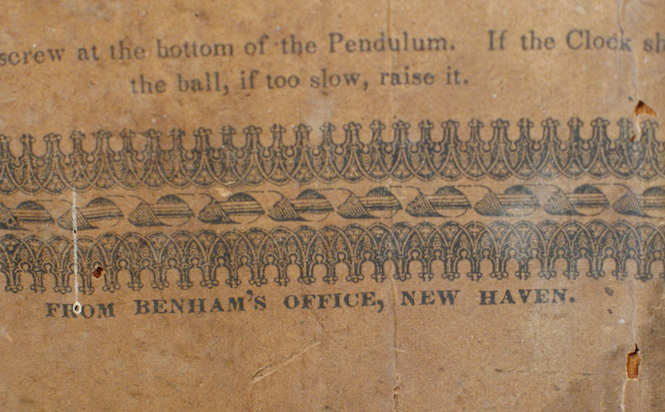 Printer's line reads "FROM BENHAM'S OFFICE, NEW HAVEN."  At one time I believed this label dated to when Benham may have been operating out of his house at 36 Grand Ave.  However, I have not been able to find any solid evidence that his residence was anything other than his home.  At any rate, this printer's line is only observed in labels like this one and was in use for a very short time.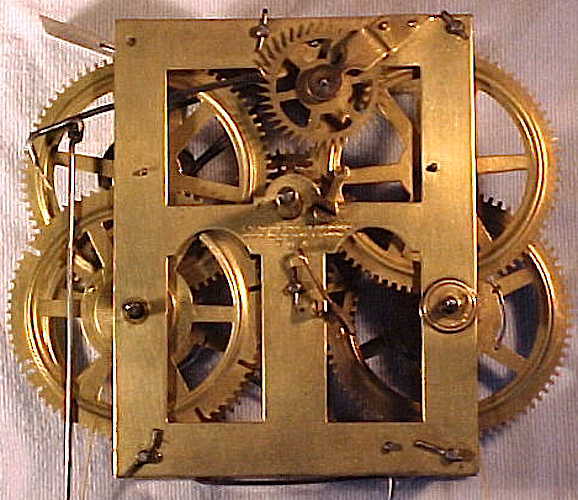 Type 1.312 30-hr movement with maker's stamp reading "CHAUNCEY JEROME/NEW HAVEN, CONN/USA"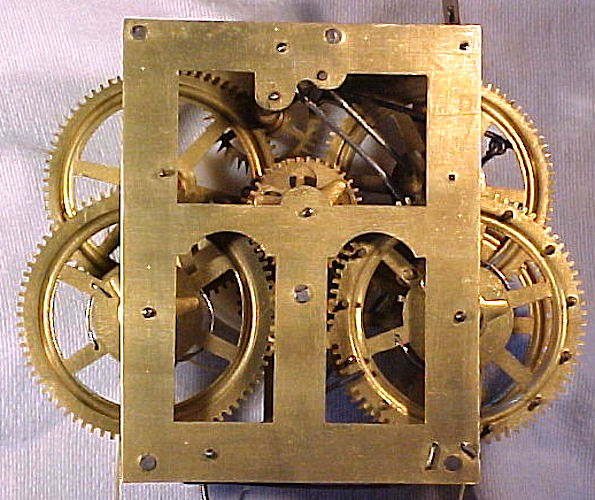 Type 1.312 30-hr movement (back)