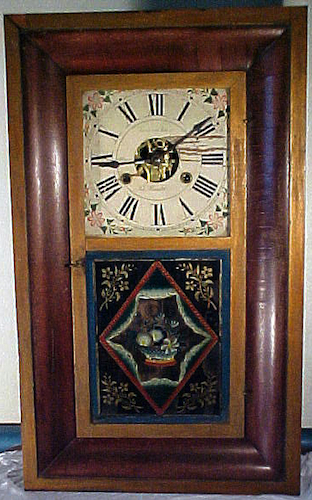 This ogee was made c. 1845 and has a few unusual features:  gold-painted trim around the door and case (old finish, unknown if original); a non-standard movement; and a transitional maker's stamp.  The tablet is in the style of William Fenn, but it does not match documented versions.
The origins of this clock are discussed in NAWCC Bull. 339 (Aug 2002), p. 497-499.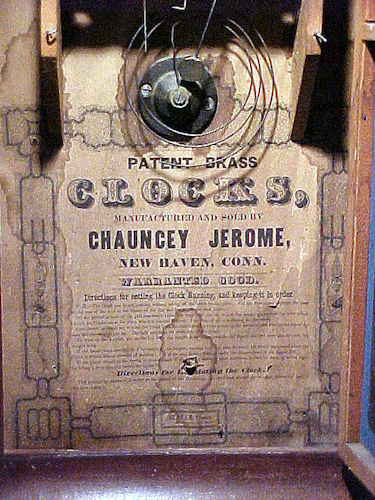 Although not clearly visible in this image, this label is distinguished by two peacocks, one on each side in the border of the label (see below for close-ups).
Peacocks in the border of the label.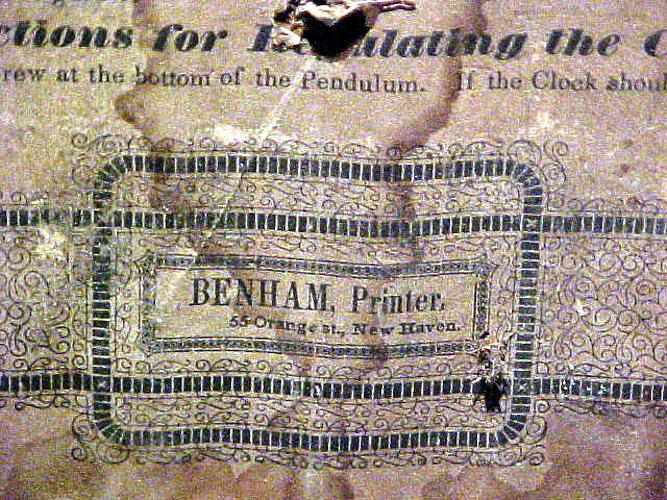 Printer's line showing shop location as 55 Orange St. in New Haven.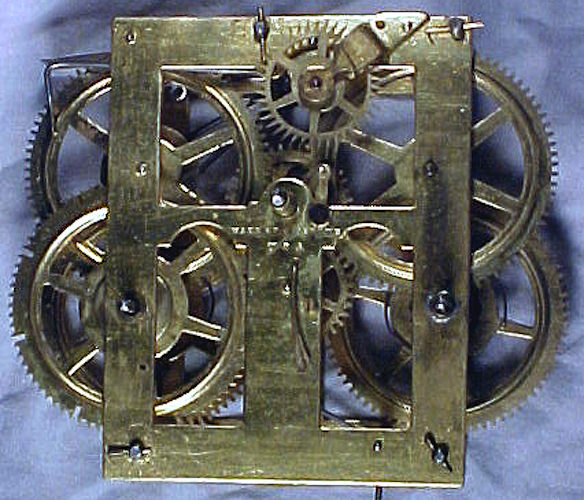 This is a non-standard Jerome type 1.81 movement, possibly made in part with bought-in parts (such as the strike levers) after a fire destroyed most of Jerome's factories in Bristol in April of 1845.  The front plate matches those made in Bristol, while the back plate is typical of early New Haven ones.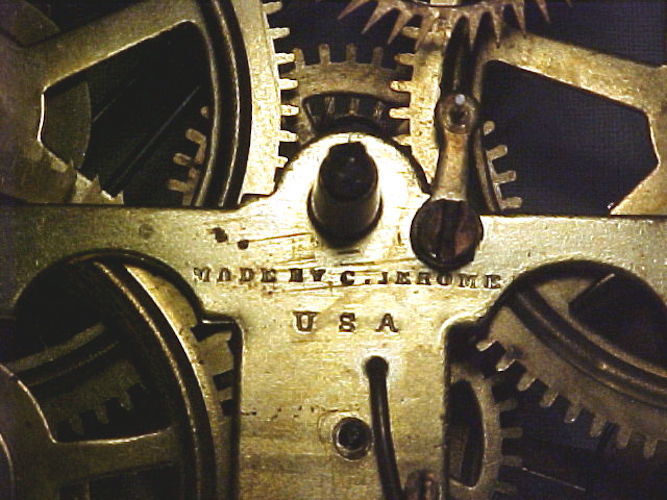 Maker's stamp says "MADE BY C JEROME/USA".  This is the standard stamp used in the later years of production in Bristol, but without the middle line which would have stated "BRISTOL, CONN."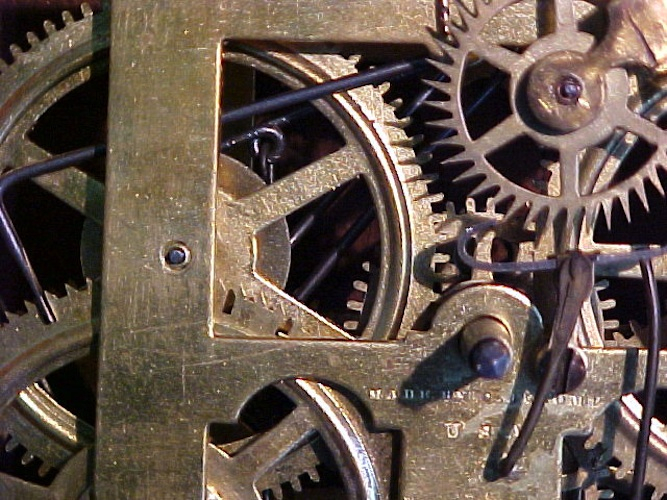 Unlike standard Jerome movements, which have a trip wire on the count hook, here the trip is on the drop slot lever (visible through the number 2 strike wheel).