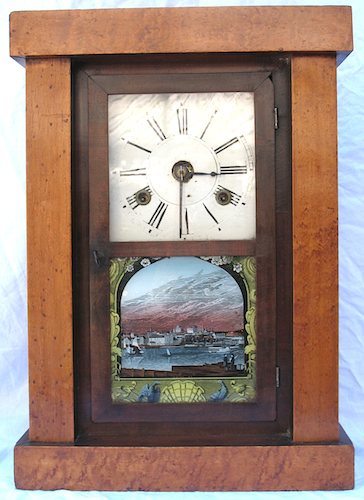 This Jerome mini-Empire-style clock probably dates to the latter part of the 1840s and has a two-tone veneered case, with the front having mahogany on the door frame and surround and birds-eye maple for the remainder. It stands 18.25″ tall. Compare it to a much blockier weight-driven version at 24.25″ tall from the same period.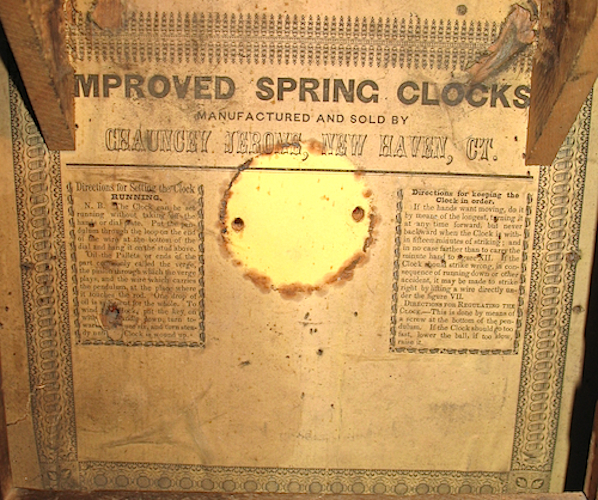 Label touting "IMPROVED SPRING CLOCKS." The printer is not identified.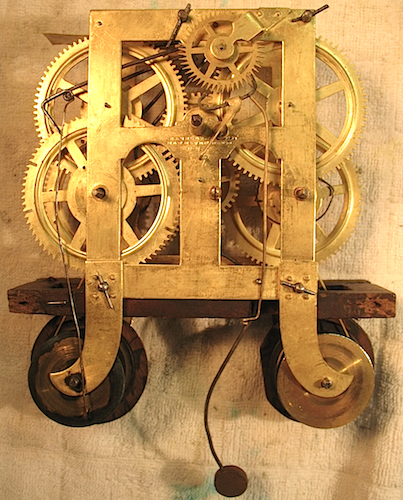 Front view of the type 1.311 (with exceptions) movement, converted to be driven by springs with fusees. These are typically referred to as fake fusees, because they lack the graduated fusee cone. The deviations from the standard type 1.311 are as follows: 50-tooth escape wheel (compared to the standard 42), and winding drums that are tapered (see below).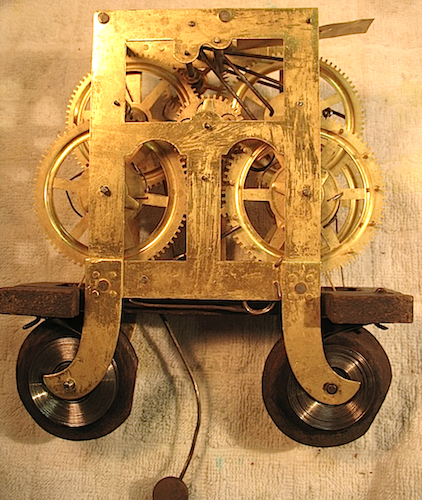 Rear view of the type 1.311 movement.

Maker's stamp from New Haven, CT.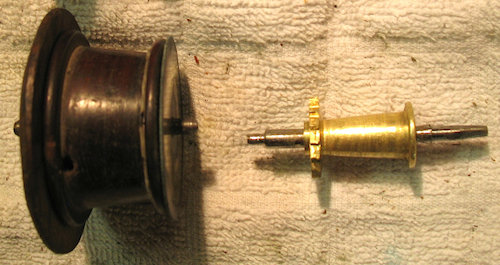 Note that both the wood spool (on left) and the winding drum (right) are tapered. The tapered winding drum has not been previously reported. It remains a question whether the combined taper of the spool and the drum provide the true compensating effect of a traditional fusee.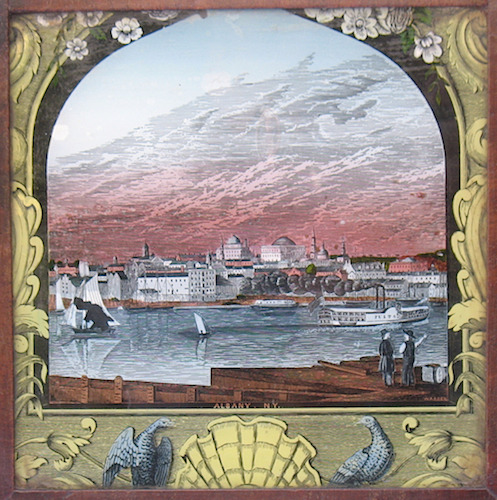 Original tablet showing the steamboat Fulton at Albany, NY. The lower right corner identifies the engraver as Warren. I was able to find multiple references to ships with the name "Fulton," but I could not conclusively nail down which one this is, nor was I able to find a period engraving by a Warren. Based on one print I found on the internet, I believe the ship may be the steamboat Fulton that was dismantled in 1838.