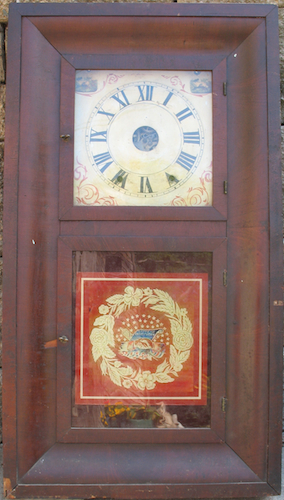 This double-door ogee likely dates to around 1851 (and no later than 1856), based on the combination of label and movement found in the clock. The background of the dial appears original, but the chapter ring has been amateurishly re-inked. In addition, at some point decals were put in the upper corners of the dial (see below for a close-up). The tablet is likely not original, on the basis of the 34 stars that I take to represent 34 states. The 34th state added to the union was Kansas on January 29, 1861.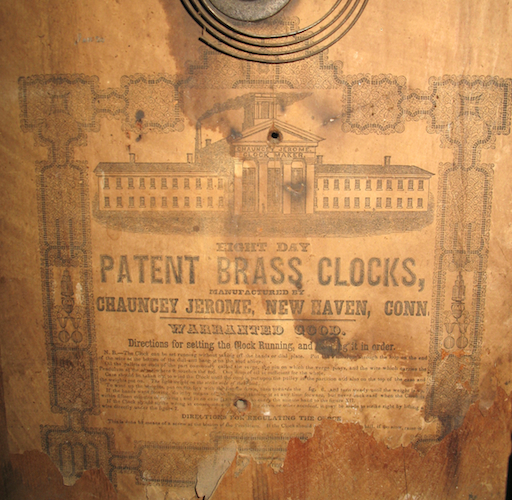 John Benham label printed at 55 Orange St, New Haven.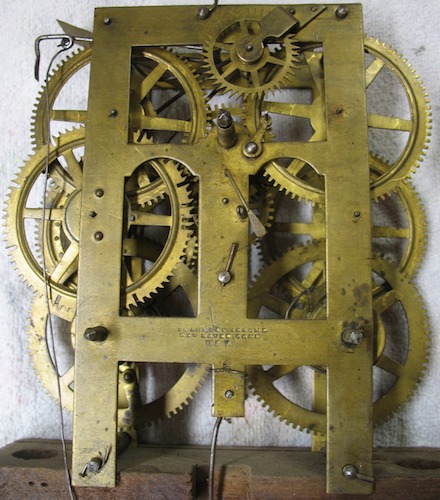 Type 1.143 8-day movement made by Jerome and stamped "CHAUNCEY JEROME/NEW HAVEN, CONN/USA." The use of a rivet to attach the verge pin arm was probably an adaptation made by the New Haven Clock Co. (formed in 1851 and incorporated in 1853).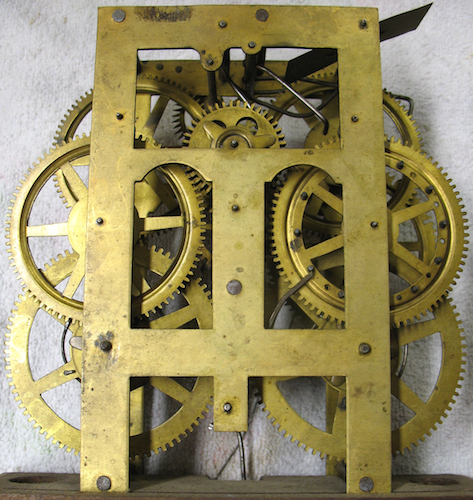 Rear view of the type 1.141 movement. Notice that the number 1 wheels on both the time and strike side are not ribbed. Also, there is a peculiarity with the number 2 strike wheel: it has an incomplete set of holes drilled in it that were presumably for the studs that trip the hammer lever. Why it would have been drilled for a partial set of studs and then rotated for a complete set of studs isn't clear to me.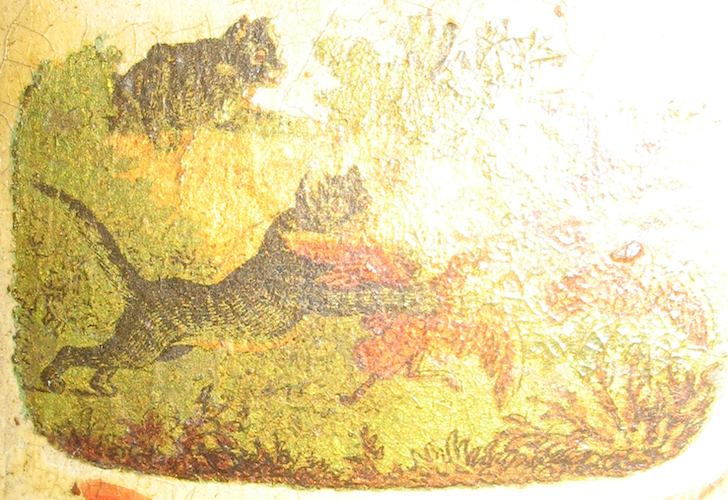 There are two decals that were added to the dial at some point. They seem to have been on the dial for quite some time. The decals show a couple of bug-eyed cats stalking and attacking birds.