Most intriguing about this clock was the series of signatures on the back of the tablet (Figure 1) and on the label (Figure 2). It took some sleuthing to decipher the last name associated with most of the signatures. I believe that the signatures are for Joseph G. Blinn (Figure 3), Charles Battershall (Figure 4), W Blinn (Figure 5), CM Blinn (Figure 6), and Carrie (possibly Caroline "Carrie" Blinn; Figure 7). Adding to the picture is the fact that there are dates associated with some of the signatures: 1873 with W Blinn and 1908 with CM Blinn. There is also a "floating" date of 1843 that is unassociated (directly anyway) with any of the signatures. Based on the weight of the pencil lines, I believe the 1843 date belongs to Joseph G. Blinn. There is also one partially legible signature above Joseph Blinn's. It appears to read "Joseph G. —-" with the last name illegible. The most recent inscription is for Dr. C.D. Ray (dated 1976). I purchased the clock from his daughter.
So, who were the Blinns? A search of the 1840 US census revealed that Joseph G. Blinn was a farmer in Austerlitz, NY. We haven't totally nailed down the history of the clock, but we believe the names and relationships are as follows:
1. Joseph G. Blinn, perhaps the original purchaser of the clock in 1843
2. Warren C. Blinn, fourth child (second son) of Joseph G., inherited clock from mother Hannah G. Blinn in 1873 (either slightly before or on her death), his father having died three years earlier
3. Caroline (Carrie) A. Blinn, wife of George M. Blinn (sixth child, third son of Joseph G.)
4. Charles M. Blinn, son of George M. and Caroline A. Blinn, owner of clock from 1908
There are additional details that we're trying to tease out of the records. However, it appears that the clock may have also been in the household of Joseph A. Blinn (eldest son of Joseph G.), when Joseph G. and Hannah were living with their son. The parents also lived with son George and Caroline for a period, and the clock was likely in their possession at the time.
In all of this, a mystery surrounds Charles Battershall. According to 19th century maps of Columbia County, there was a Charles W. Battershall living in Canaan, not too far from G.M. Blinn. If he was an owner, the only likely slot for him would be before Joseph G. Blinn. However, census records seem to indicate he didn't have much in the way of assets. In contrast, the Blinn family seems to have been quite prosperous. My wife has come across some connections between a Battershall (Marietta) and a Blinn (1-yr old Mary E., daughter of Joseph A. Blinn), both of whom were boarding for a very brief period in another family's home. It's unclear why infant Mary was not living with her parents. My wife has suggested that there may have been an illness in the home that the parents didn't want their youngest child to catch. At this point, this part of the puzzle is missing a lot of pieces. If we ever get more of it put together, I'll update this posting.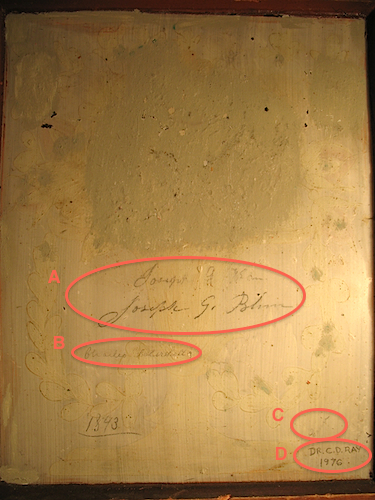 Figure 1. The back of the tablet showing the signatures of various people associated with the clock (A = Joseph G. Blinn and Joseph G. —-; B = Charles Battershall; C = Carrie; D = Dr. C.D. Ray). Note the date of 1843 on the tablet (lower left). Although not directly associated with Joseph Blinn, the pencil strokes seem to have the same characteristics as his signature.  See below for detailed images.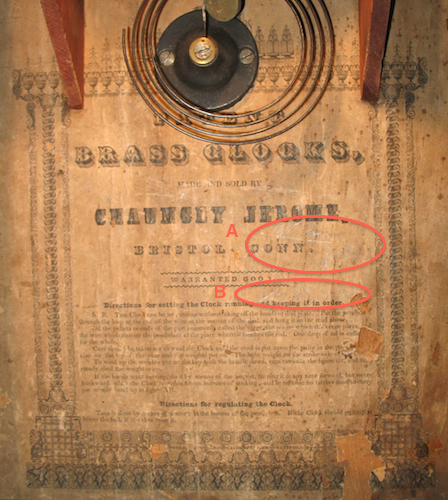 Figure 2. The label with the signatures of W Blinn (A) and CM Blinn (B).


Figure 3. Close-up of the signatures of Joseph G. Blinn and Joseph G. —-. Did Joseph write his signature twice, for some unknown reason?  The 1843 date found in the lower left of the tablet is believed to be associated with Joseph Blinn's signature.

Figure 4. Close-up of the signature of Charles Battershall. Note that he signed his named "Batershall". Census records list his last name with two t's. There is no date associated with this signature.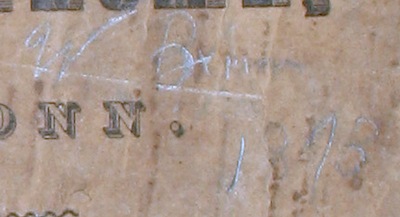 Figure 5. Close-up of the signature of W Blinn from 1873.

Figure 6. Close-up of the signature of CM Blinn from 1908.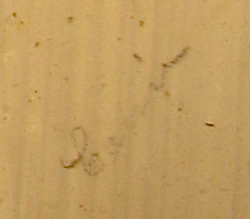 Figure 7. Close-up believed to be the signature of Caroline "Carrie" Blinn. There is no date associated with this signature.